Friday, 17 April 2015 15:03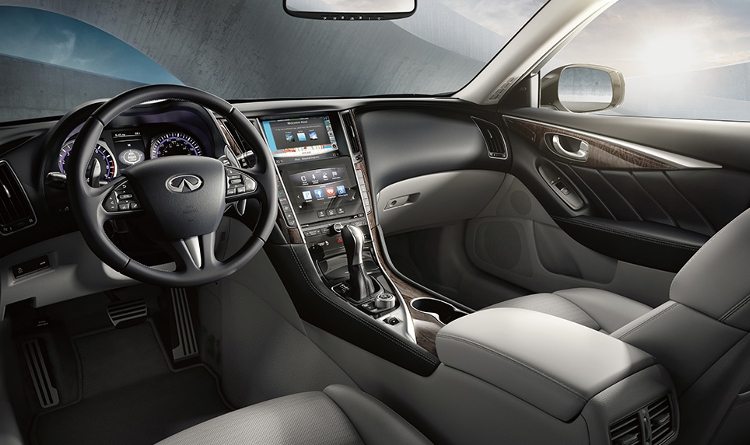 With the perfect blend of state-of-the-art technology and cutting-edge design, the Q50 is built to stir the emotions. The high-performance and highly-efficient 2.2-litre direct injection turbo diesel engine will exhilarate while the InTouch dual-touchscreen controls are set to empower those behind the wheel.
Thursday, 19 March 2015 16:16
Rolls-Royce Motor Cars has brought Serenity to this year's Geneva International Motor Show, unveiling the new standard in authentic, bespoke luxury motoring to the world's media. Showcasing the tireless efforts of the Bespoke designers and craftspeople at the Home of Rolls-Royce at Goodwood to "Take the best that exists and make it better," Serenity introduces a completely new level of individualised luxury applied to a Rolls-Royce Phantom – already considered by owners and admirers alike to be "the Best Car in the World."
Thursday, 05 February 2015 16:44
The most exclusive Aston Martin of the 'Gaydon era', One-77 was limited to 77 unique examples. Tantalisingly, the first glimpse the world got of the One-77 hypercar was a maquette of the new car at the 2008 Paris Motor Show, three quarters covered by a grey pin-stripe fabric cover with only a glimpse of the front right side coyly peeping out.